A fresh take on tradition
In order to capture nature's freshness, we invented our unbelievably cold distillation process. The result is a flavour you just can't replicate in traditional heated stills.
It allows us to use fresh frozen citrus peel, instead of the typical dried peel. So that inside each of our individually numbered bottles is a bright, distinct, sippable gin.

Made at -5°C
Small batch
Individually numbered bottles
14 balanced botanicals
Refreshingly flavourful
Clean zesty notes, gentle juniper
Sippably smooth
47% ABV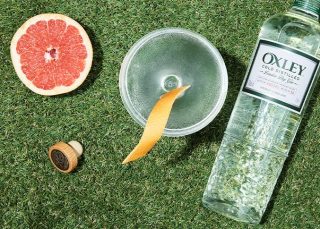 Not a drop wasted
Each of our small batches is made to such a degree of quality, that we don't waste a single drop. And each one proves why.
Sure there are easier ways to make gin, but our way ensures every bottle of Oxley is pure quality. Now the only question is, what gin cocktail to make with it?